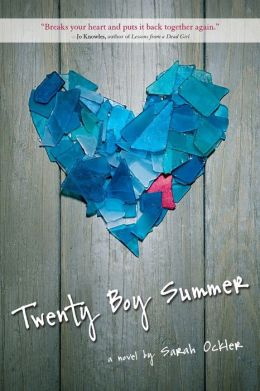 I chose this book simply for two reasons: 1. I read a lot of ya novels for work and 2. to satisfy a specific requirement for my popsugar reading challenge. It sounded like something light and fun, but like so much in the YA genre, it was much more than it initially seemed.
Frankie, Matt and Anna have been best friends forever. Then one summer, the relationship between Anna and Matt turns into something more. Then, in a terrible tragedy, Frankie loses her brother Anna loses everything that potentially could have been. The girls and Frankie's parents head to California ( Zanzibar beach) where their family has always vacationed, to try to get back to normal - whatever that is.
This book is about friendship, first love, loss, grieving and finally, about letting go and knowing it's going to be ok. It's really a story about acceptance. I love it when a book surprises me by being more than I expected. 4. out of 5 stars.