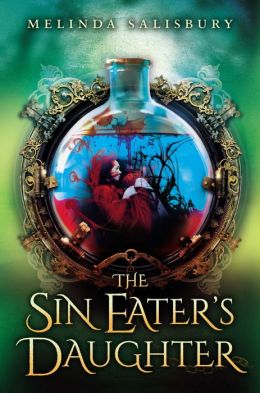 First of all, look at that gorgeous cover. Between the cover and the title, this book was so appealing to me that I just couldn't pass it up. It had a very intriguing plot as well. Twylla is 17 years old and though she was born into poverty, she now lives at the castle, the betrothed of the Crown Prince. There is one small issue though, as the Goddess Embodied, she is also an Executioner. Her touch is death making having friends virtually impossible. Even the Crown Prince keeps his distance.
Then, one day, Twylla is given a new guard. He is young and handsome with an easy smile. They talk. He teaches her to read and write. Things begin to change for Twylla. She learns the shocking truth of her existence. In the end, this book is really about whether Twylla will choose happiness for herself or put the interests of others before her own?
I loved the Mythology that the book creates - it's such a rich story where both cruelty and kindness coexist so capriciously. I really enjoyed reading this one. It was quick, easy and definitely entertaining. 4/ 5 stars.