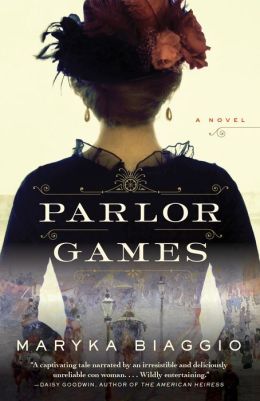 I'll be honest, I first picked up this book because I found the cover to be completely intriguing. I am definitely one of those visual people who like a book with cover appeal. This book has cover appeal and so much more! The story takes place in the late 1800's - early 1900's. May Dugas is a young woman, from the upper peninsula in Michigan, who goes to Chicago to make her way in the world. Young May is audacious. She works every advantage that she has to make her way in life and to better the lives of her family.
The story progresses from Chicago to San Francisco, to Tokyo to Canada, back to the Upper Penisula and on to New York, London, places throughout Europe and even Eygpt. All through her travels and many adventures, May's trail is dogged by a determined Pinkerton agent named Reed Doughterty. He is determined to bring May to justice for daring to want better for herself in a man's world, but May could have some tricks left up her sleeve.
The voice of the book is quite enjoyable. It takes some interesting twists and turns, but all the while kept me engaged. Glad I picked this one up.