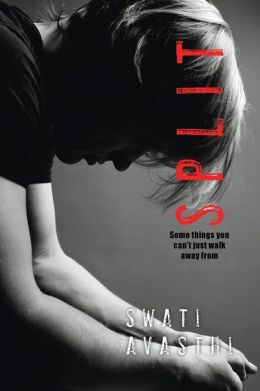 This is the story of Jace.... a boy who grows up in a family where domestic violence is their way of life. His older brother, Christian, made it out of the cycle of violence, leaving Jace and their mother behind. For me, as a person who has been impacted by domestic violence - both immediately and through working with victims for three years - this book was compelling. It truly reflects the long lasting impact of domestic violence on those who experience it, especially children. This kind of intimate violence damages people by completely changing their thought patterns and influencing who they become.
I found the characters of the mother and Jace's ex love interest to be hard to relate to but also very realistic. It is hard to believe that their are women in these kinds of explosive and dangerous relationships who make the repeated decision, for whatever reason, to remain.... but it does happen. There is a scene at the end between the boys and their mother that was especially difficult to read, but so well done.
As for Jace and his brother.... the impacts on them of their lives are different but compelling. Is it our genes that make us who we are? Or our own choices? How does change truly happen? These characters seemed very real to me. The end of the story seemed somewhat abrupt, but the main story lines are resolved. I gave this one 4/5 stars. Great insight into the real life effects of domestic violence.