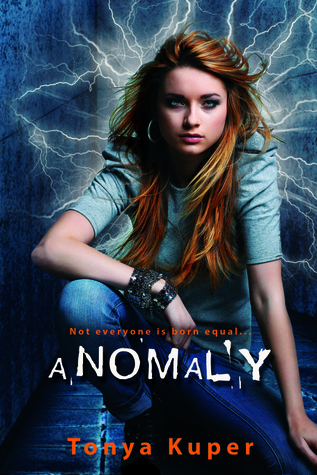 Danielle Paige, an author that I love and really respect, recommended this book, so I thought I would give it a try for the Flights of Fantasy reading challenge. I thought that Tonya did an excellent job creating a strong female heroine and building a credible world where incredible things happen. I loved that Josie is such a strong female character who readily embraces her inner geek. I enjoyed the Star Wars, Star Trek, Marvel universe references, though at times they seemed forced and stereo-typed.
I saw a movie a few years ago, called Push with Chris Evans, where there was a similar idea - people who could "push" reality with their minds. I loved it that Ms. Kuper took it another step forward including in her book not just "pushers" but also "retractors" and "anomalies". The sides of good and evil that she has drawn - the Resistance and the Consortium - seem very realistic. You never really know who is truly on which side because after all, we are all a little bit good and a little bit evil.
The only issue I have with this story comes with the "reveal" at the end and the consequences of it. I think if I found something like this out, my response would have been much different that Josie's. Bu maybe that's just me. Either way, I enjoyed the book and will definitely read the others in the series to see what becomes of Josie and Reid. 4/5 stars.