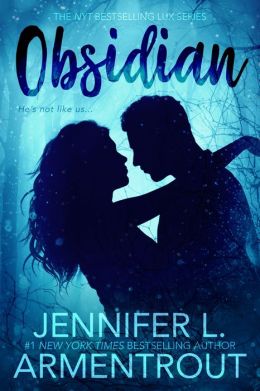 This one really didn't fit into my Pop Sugar reading challenge. I am also doing Flights of Fantasy - my goal is to read 50 Fantasy books this year. Shouldn't be a problem for me since it is one of my favorite genres. I have already read 10 out of 50, including this one ( Obsidian, Rise of the Dragons, Golden Son, Moth, Never Never, Falling from Grace, Speaker for the Dead, Bird Song, Black Halo, Memoirs of an Imaginary Friend).
This one was your typical YA supernatural romance. It had it's moments and the relationship building between the characters was quite good. The author does an especially good job developing the tension between Daemon and Katy and also the friendship between Katy and dee. I found the story line to be original, which is always a plus. I read this purely for the brain candy. It was a quick and easy read that kept me entertained. Mission acommplished.
I gave it 3/5 stars because I found Daemon at times to be overbearing and obnoxious.