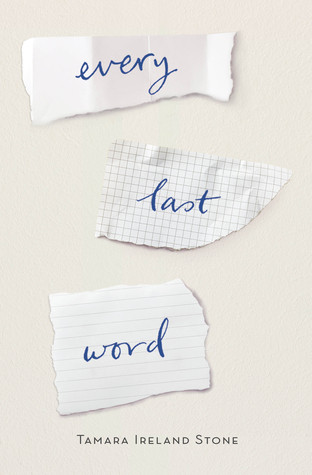 Samantha is a 17 year old junior in highschool who is searching for her identity. She is friends with the "popular" crowd, but senses that there is more to herself than she is currently showing the world. She questions whether her friends can be trusted when they criticize every outfit, decision and crush. Sam knows that she can't trust them with the truth about her OCD.
Then Sam meets Caroline and her whole world changes. Suddently Sam is feeling normal, fitting in, making new friends and maybe more. She tells her psychologist that she feels "healthy" for the first time. What will Sam discover about herself and her new friend that will cause her to question these feelings?
I loved the Glee like feel of Poets Corner and all the well developed characters there. The characters that are superficial in the novel - mainly the 8's, are superficial because they are that way i life, as well. I thought that this was a great book with a very poignant message. I loved the idea of small changes making a big impact and often in ways for other people that we never get to see. I look forward to reading more from this author. 4 out of 5 stars.